DOWNTOWN MASH UP - TORONTO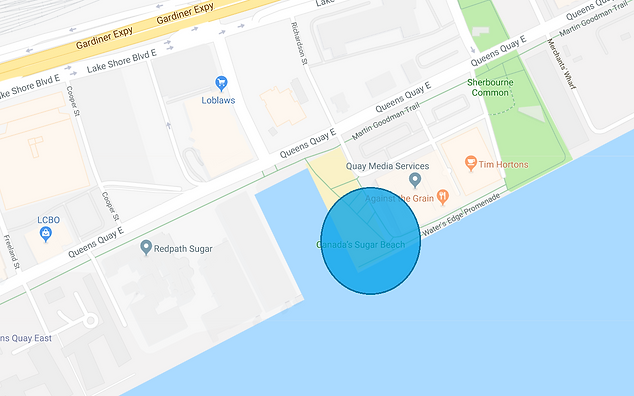 ​
AVAILABILITY:
​
SSMTWThFri: 11am
​

DURATION: 2 Hours
​
COST: $50 Per Person
​
WHERE WE WILL MEET: Downtown Toronto - Meet at Sugar Beach
​
DESCRIPTION:
​
You might have a lot to cross off on your bucket list when visiting the city. Maybe you're looking for a winter friendly tour? So let a local lead you through a handful of Toronto's east end gems. City vibes change drastically between neighbourhoods and that's why this tour is for the stoner seeking variety.
We'll meet along the water at Sugar beach. Chill out on the sand in Muskoka chairs as we gear up for our adventure. We'll promenade along the water's edge to the Martin Goodman Trail.
Then let the cobblestone streets of Distillery District charm you. You'll enjoy this pedestrian-only neighbourhood made of quaint 19th century buildings filled with restaurants, boutique shops and art galleries. If you're lucky enough to visit during outdoor events such as TO Light Fest or the annual Christmas Market, please do prepare yourself for packed streets.
We walk through Toronto's newest neighbourhood, Canary Commons. You can take in the skyline like a local, away from the crowds on the edge of downtown at Corktown Commons, expertly designed parkland.
We go to realise our inner stoner close by at Underpass Park. Do not miss an opportunity to smoke up in this unconventional, cutting-edge urban park located under a series of highway overpasses. It was the first of its kind in Canada! You'll barely notice the basketball courts, skate park and modern recreational space because of the eye-catching and inspirational graffiti murals painted on rows of concrete beams. The park is lit up with colourful LED lights throughout the evening and is often the backdrop for photo and video shoots.
After your mind is blown, we walk along The Esplanade and pass by St.Lawrence Market before arriving back at Sugar Beach.
This tour offers several unique options for respectful and responsible consumption of cannabis. Please bring a water bottle, snacks and wear your walking shoes! Also ensure you dress for the weather.
​
IMPORTANT MULTI PERSON BOOKING REQUEST INFORMATION
​
IF YOU ARE WANTING TO ADD ANOTHER PERSON OR ADDITIONAL PEOPLE TO YOUR BOOKING PLEASE ADD TO YOUR BOOKING WHEN MAKING PAYMENT – WE HAVE A MAX LIMIT TOTAL OF 4 PEOPLE PER BOOKING
THANK YOU
​
​
Hi, I'm Stephanie. Walk with me through a variety of Toronto's stoner-friendly downtown areas.
​
Chose your date & time and book with me today..