WALK, BIKE AND CHILL ON THE WATERFRONT
​
AVAILABILITY:
​
MTWThFSatSun: 11 AM

DURATION: 3 Hours
​
COST: $85 Per Person
​
WHERE WE WILL MEET: Downtown Toronto - Meet at Sugar Beach
From Sugar Beach to Ontario Place. Trail includes Harbour Square Park, HTO Park, Toronto's Music Garden and Ireland Park, Ontario Place's new park
​
​
​
DESCRIPTION:
​
Toronto's waterfront offers a variety of pedestrian and cyclist trails that connect beaches, parks and shoreline each laden with Muskoka chairs for active stoners to chill out on.
From Sugar Beach to Ontario Place, you'll have 10 kms of urban gateway to explore, if you're up for it. This experience promises exceptional views of the city's skyline from it's centre to west edge. Plus, you'll be spending time like a local.
We'll walk to Ontario Place and explore the new William G. Davis trail connecting the east and west islands of Ontario Place together. You'll discover local art, seasonal programming like skating or bon fires and beautiful waterfront nature trails.
Our outing ends with a mostly-flat bicycle ride back to Sugar Beach.
The waterfront offers endless unique options for respectful and responsible consumption of cannabis. Please bring a water bottle, sensible walking shoes and ensure you dress for the weather.
​
IMPORTANT MULTI PERSON BOOKING REQUEST INFORMATION
​
IF YOU ARE WANTING TO ADD ANOTHER PERSON OR ADDITIONAL PEOPLE TO YOUR BOOKING PLEASE ADD TO YOUR BOOKING WHEN MAKING PAYMENT – WE HAVE A MAX LIMIT TOTAL OF 4 PEOPLE PER BOOKING
THANK YOU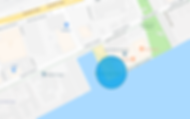 Hi, I'm Stephanie,
It would be my pleasure to guide you through a gorgeously chill walk and bike along Toronto's iconic waterfront.
​
Chose your date & time and book with me today..