DISPENSARY & SCULPTURE WALK - CASTLEGAR, NELSON
​
AVAILABILITY:
​
MTWTFRISatSun: 1pm

DURATION: 2.5 Hours
​
COST: $60 Per Person
​
WHERE WE WILL MEET: Spiritleaf Dispensary - Castlegar,
1502 Columbia Ave #114, Castlegar, BC V1N 4G5,
​
​
​
DESCRIPTION
​
Meet one of our local guides at Spiritleaf Dispensary in Castlegar just outside Nelson, and come and have a chilled time visiting the cannabis dispensary to grab your stash, bongs, pipes and whatever else you need, then take a wander through downtown taking in the great shops - grab a coffee, hit up a head shop and take in the awesome street art sculptures that are to be found all around.
​
Roll a joint and have a safe and legal smoke anywhere you are allowed to smoke cigarettes!
Really get to appreciate the outdoor space whilst enjoying a toke! Let our guides show you the way..
​
If you have never been to a cannabis dispensary before or are slightly nervous and unsure about what to do, what to ask, what to buy, let one of knowledgeable and cannabis friendly hosts meet you, take you to the store and help you make that 1st informed decision on your cannabis purchase.
​
A few things to note:
The personal possession limit is 30 grams of dried cannabis (or its equivalent in fresh, liquid, edible, concentrate, or seed form) in a public place.

Travellers will be allowed to take up to 30 grams of cannabis on domestic flights. However, it's currently illegal and will remain illegal to take any amount of cannabis across Canada's international borders.

Cannabis oil products have a THC concentration limit of 30 grams per millilitre.
​
PLEASE ALLOW 24 HOUR BOOKING NOTICE - NO SAME DAY BOOKINGS
"Hello - my name is Sheyla but you can call me 'Shey'.
​
I am a French Canadian that really enjoys her greens, arts and coffee.
Come spend a few hours with me and discover some sweet products and taste some damn good coffee.."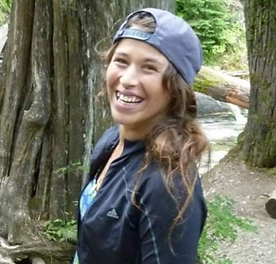 "Hi – my name is Andrew, I am an artist that loves to paint.
​
I also love checking out all sorts of art form sculptures, glass blowing, painting, you name it….come and enjoy the artsy side of the Kootenays with me and have a breath of fresh air.."
"Hi – my name is Owen,
come learn some cool cannabis fun facts and check out some rad pieces of art in the way we can stop off at a dope smoke shop where you will find some sweet bongs, pipes, flavour oils, t-shirts and all sorts of cool products"