​
AVAILABILITY:
​
MTWThFSatSun: From 11 AM

DURATION: 2 Hours
​
COST: $50 Per Person
​
WHERE WE WILL MEET: Downtown Ottawa - 'Glebe' neighbourhood. On the corner of Pretoria Av & Bank St.
At the 'Clocktower Brew Pub'
​
​
INTENDED TOUR:
​
Experience the awesome street art that surrounds the downtown area in the Glebe neighbourhhod of downtown Ottawa. Let our local guides meet you, take you there and show you all there is to see in this amazing part of the city.
Roll a joint and have a safe and legal smoke anywhere you are allowed to smoke cigarettes! Really get to appreciate local street art whilst enjoying a toke! Let our guides show you the way..
​
DESCRIPTION:
​
The Glebe neighbourhood, a vibrant commercial and residential area near downtown, is home to several murals along its colourful Bank Street. Artist Dan Metcalfe, who grew up in the area, has collaborated with artist Pat Buck on a few popular pieces.
They created two murals in an alleyway between the Lost Marbles store and the French Baker (located between Third and Fourth Avenues). One wall features seven brightly coloured Russian nesting dolls. The other shows a child wearing aviator goggles and hat as he soars over an aerial representation of the Glebe.
Metcalfe and Buck also painted a mural on the side of the beloved Octopus Books store, which fittingly presents an octopus reading multiple books!
​
IMPORTANT MULTI PERSON BOOKING REQUEST INFORMATION
​
IF YOU ARE WANTING TO ADD ANOTHER PERSON OR ADDITIONAL PEOPLE TO YOUR BOOKING PLEASE ADD TO YOUR BOOKING WHEN MAKING PAYMENT – WE HAVE A MAX LIMIT TOTAL OF 4 PEOPLE PER BOOKING – THANK YOU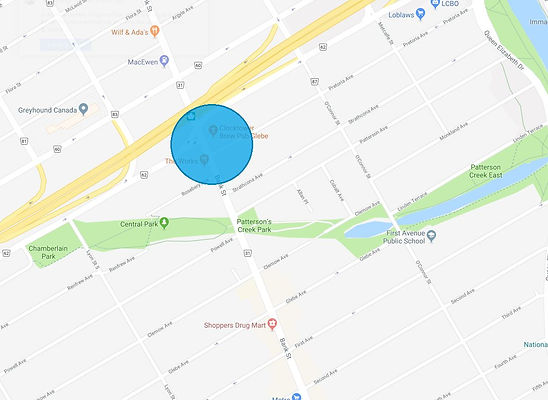 Hi I'm "Lacey"..come and spend 2 hours chill time with me whilst I take you on a chill time in Ottawa's famous Graffiti area..you will have a blast!
​
Choose your date & time and book with me today..