​
AVAILABILITY:
Wednesdays and Thursdays only: 7pm

DURATION: 2 Hours
​
COST: $60 Per Person
​
WHERE WE WILL MEET: Downtown Toronto: Dupont St, Toronto, ON M6G 1Z7
​
​
DESCRIPTION
​
Come and spend 2 hours with 'KayGeni', one of our very talented artists from Toronto in her very own '420' friendly art studio - She is based downtown on Dupont Street - full address details given upon confirmed booking.
​
Whether you are a beginner or have experience come have a blast..
Roll a joint and have a safe and legal smoke!BYOB
​
​
When working on her own art, she finds it helpful to evoke as many senses as possible by adding music and scent therapy to her creative process.
She will set the mood for the session with incense and easy listening music, and will give the group word prompts that will inspire the piece you will create during the session.

For example, if the word prompt for the day is blue, you will create a piece with the word prompt in mind.
​
PLEASE ALLOW 24 HOUR BOOKING NOTICE - NO SAME DAY BOOKINGS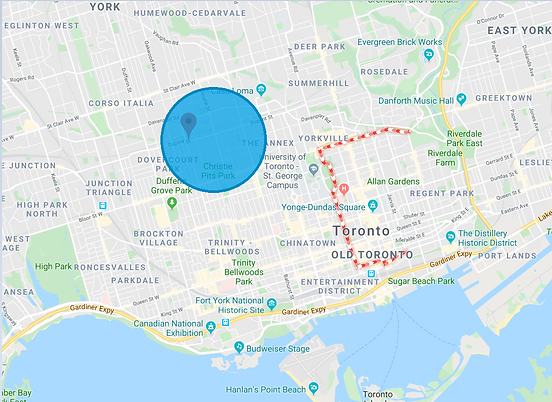 "Hi – my name is 'KayGeni' - I am a full time artist and musician,
and from my home studio that is very 420 friendly, I plan to offer
a painting class with a focus on Watercolors and Acrylics.
​
​
Why not join me for a couple of hours while we listen to music, paint and chill.."