GET LOST IN TOMMY THOMPSON PARK - WALKING TOUR
​
AVAILABILITY:
​
MTWThF: 11 - 9 PM*
*Please note winter tours will be limited beginning at 4 PM given the early sunset

SatSun: 9 AM - 9 PM*
*Please note winter tours will not run past 6 PM due to the early
sunset

DURATION: 3 Hours
​
COST: $90 Per Person
​
​
WHERE WE WILL MEET: Downtown Toronto - 1 Leslie Street, Toronto.
Experience up to 20 kms of Toronto's urban wilderness on foot or bike. You'll marvel at the contrast between dense trail-laden nature phenomena and Toronto's iconic skyline..

​
​
DESCRIPTION:
​
Tommy Thompson Park is located just on the edge of downtown Toronto and offers the greatest tourist-free photos of Toronto's ever changing skyline. We can take to the lesser-known remote shorelines and traverse across the multicoloured, beautifully barren man-made land. You'll get a feel for what this incredible park is really made of. Maybe you want to prioritise more shaded bird watching, pond walking and forest time in place of sunny shoreline exploration.
All routes promise exceptional views of the city from the heart of real nature conservation. You'll see bridges, a variety of trails, colourful rocky shores, marshes, seasonally changing colours, beautiful sunsets, local art that tells a story, an abundance of urban wildlife and a totally unique reason to fall in love with Toronto.
The park offers endless options for respectful and responsible consumption of cannabis. Please bring water, snacks and wear your walking shoes! Also ensure you dress for the weather
​
IMPORTANT MULTI PERSON BOOKING REQUEST INFORMATION
​
IF YOU ARE WANTING TO ADD ANOTHER PERSON OR ADDITIONAL PEOPLE TO YOUR BOOKING PLEASE ADD TO YOUR BOOKING WHEN MAKING PAYMENT – WE HAVE A MAX LIMIT TOTAL OF 4 PEOPLE PER BOOKING
THANK YOU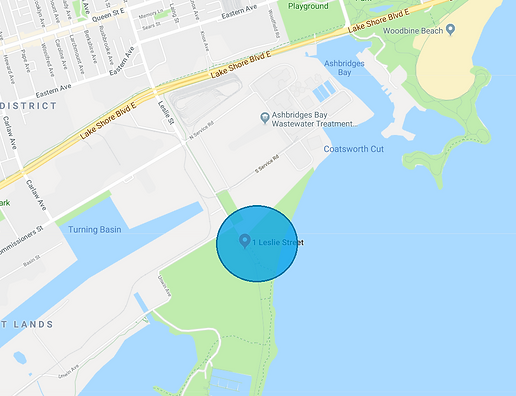 Hi, I'm Stephanie,
Escape the hustle and bustle with me in Tommy Thompson Park. It would be an honour for me to guide your walk through this hidden gem, located steps away from downtown.
​
Chose your date & time and book with me today..