VIRTUAL 'CANNABIS UNBOXED PRODUCT REVIEW'
AVAILABILITY: Wed 5pm-10pm EST
​
DURATION: 1 hour in English COST: $30 Per Person
​
HOW WE WILL MEET: This experience is hosted online. Once you book, you'll receive an email with a link and details on how to join using 'Zoom'.
​
Join me for an immersive cannabis product review session.
​
Spend an hour with me whilst we unbox some new cannabis products from some of Canada's leading cannabis product producers - from edibles, packaging, price and value for money - we'll cover it all here.
GUEST REQUIREMENTS: You'll need an internet connection and the ability to stream audio and video (optional) to participate. A link and details on how to join will be included in your booking confirmation email.
​
​
Whether you are a beginner or have experience come have a blast..!
PLEASE ALLOW 24 HOUR BOOKING NOTICE - NO SAME DAY BOOKINGS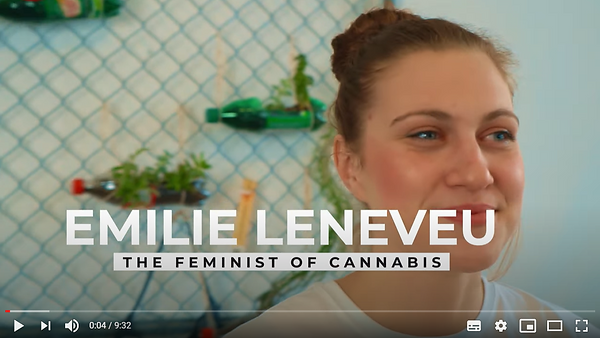 "Hi - I'm Emilie,
​
I have recently graduated from Canada's first Cannabis Applied Science program receiving a post graduate certificate in cannabis applied science from Loyalist College. I am currently a blogger in the cannabis space and have various experience with the plant. You can find me on IG @emilene_ where you can equally find some of my blogs written under the alias "The Feminist of Cannabis".
​
​​
..so why not book with me today.."